Honda Clarity Series Vehicle Lineup Overview | Anderson Honda Dealership Model Research
Introducing the Honda Clarity Plug-In Hybrid-Make the Neighborhood Green with Envy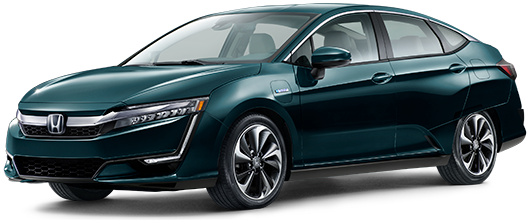 You've heard about trifectas before, but instead of winning gold, this trifecta is going for the green; the Honda Clarity Series offers three different powertrains, but today we're putting the focus on the one model drivers in the Anderson, SC area are most interested in: the Honda Clarity Plug-In Hybrid. This handsome sedan seeks to redefine what it means to drive an eco-friendly vehicle, bringing a hybrid powertrain, plenty of fun driving mechanics, and modern, compelling design that won't make stand out from the crowd like a sore thumb (but you might catch a few envious stares). Sophisticated and comfortable design define both the interior and exterior of this environmentally conscious sedan, and as an added bonus for "going green," there are some benefits to simply being a Honda Clarity Plug-In driver-but more on those later; let's meet the model!
The Honda Clarity Plug-In Hybrid:
The Honda Clarity Plug-In Hybrid is one of three in the Honda Clarity Series. It uses a high-power battery to power an electric motor, while a gasoline engine supplies supplemental power. Together, the electric motor helps significantly reduce the amount of gas necessary for driving.
Normal 0 false false false EN-US X-NONE X-NONE