The 2017 Honda Pilot: The Reinvention of the Mid-Size SUV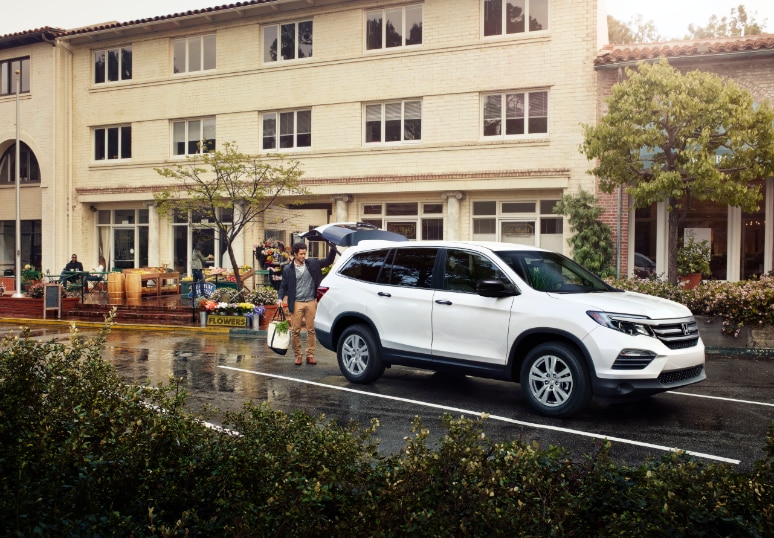 The Honda Pilot has been around for nearly 15 years and much of that staying power can be attributed to Honda's ability to build vehicles that are accessible for all consumers. Through smart design, well-appointed interiors, and plenty of room, the Honda Pilot has been able to become a family hauler for everyone. In 2016, Honda fully redesigned the Honda Pilot adding numerous features and a whole new look to make it standout in the competitive class of mid-size SUVs.
The 2017 Honda Pilot has gotten rid of the boxy design and introduced a much sleeker, modern, and cleaner design. The front fascia features a sleek grill, shiny headlights and fog lights, and some great black accents. This design continues down the side with distinctive body lines into the rear which is much rounder than in years past. Much of this new design can be attributed to the more athletic looking roofline that has a smoother, more aerodynamic look.