2023 Honda Civic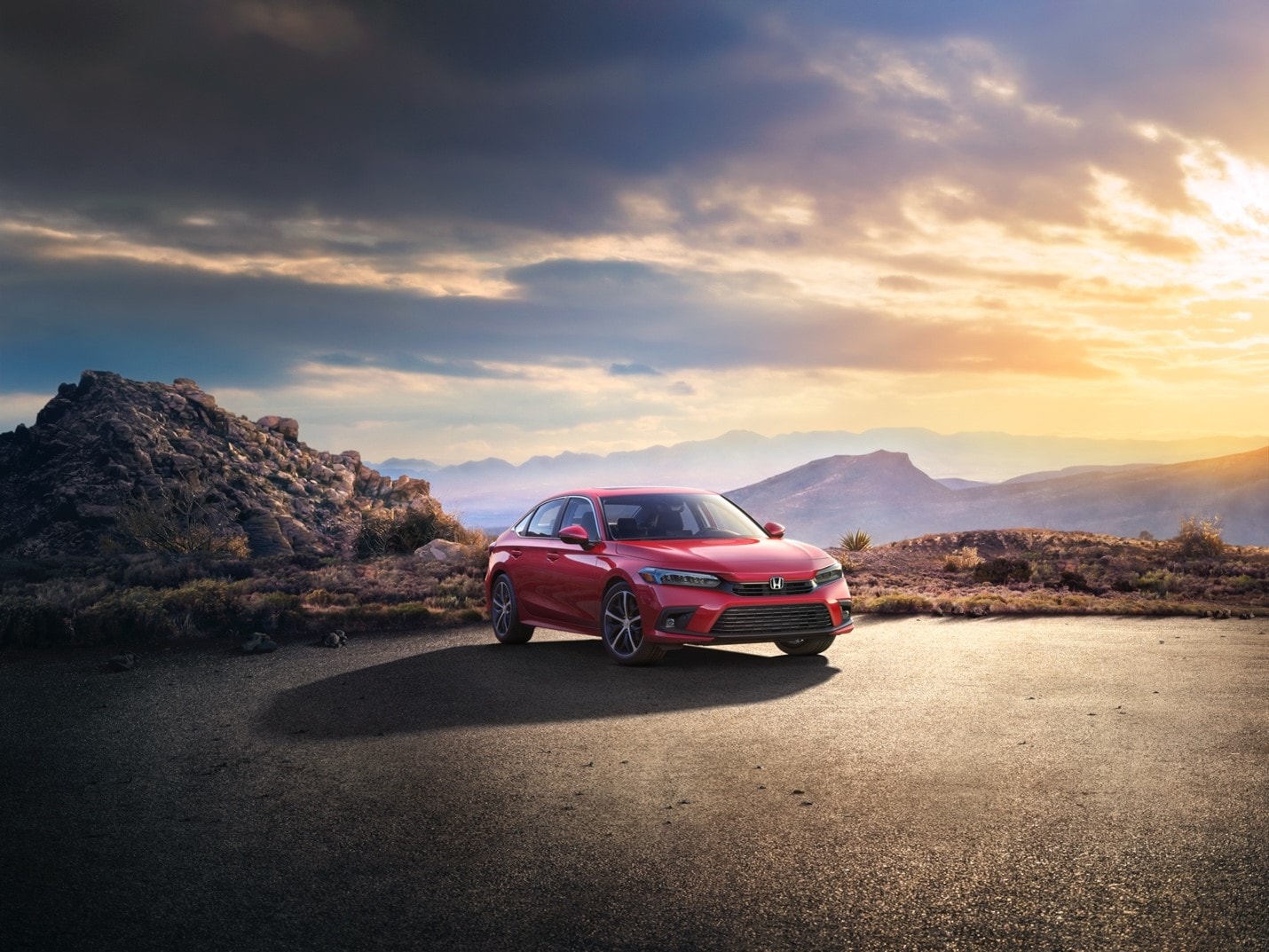 A Sporty Sedan with a Bold New Look
The Honda Civic sedan has been redesigned and it looks better than ever. Equipped with new features and an updated interior cabin, the 20223Honda Civic is ready to explore the world with you.
New features like advanced driver assist technology, a turbo-charged engine, and an intelligent center console make the 2023 Civic worth taking a look at. A lot of personality is picked into this fun and practical sedan and we have plenty in stock, ready to be drive now at Piedmont Honda!
Enjoy the Drive in the New Civic
The Honda Civic sedan will keep you safe no matter where you decide to go. With an array of driver assist features, not only will you and those around you stay secure, you'll be driving with peace of mind. A 3-mode drive system with the option of an exciting sport mode make the new Civic a joy to drive.
Powered by a 158-horsepower, 4-cylinder engine and an available 180-horsepower turbo-charged engine, the 2023 Civic will power through the streets with ease. The Civic features front-wheel drive, is emissions-friendly, and gets great fuel economy. 
With the available turbo-charged engine, you'll feel just how alive this sedan really is when you get behind the wheel.
Stay Connected and Navigate with Ease
Featuring an updated interior with a redesigned center console and entertainment system will keep you connected, comfortable, and in control. The 2023 Civic sedan offers both Apple and Android integration so no matter what kind of smartphone you have - along with the option of adding the Bose Premium Sound system - you can make every trip you take a concert.
A new touchscreen display with a 9-inch screen keeps navigation simple and easy. Wireless cell-phone charging adds to this convenience, allowing you to focus more on what's ahead. A new honeycomb design across the dashboard adds a modern touch and makes the Honda Civic the coolest ride on the block.
Load Up Your Friends and Cargo
With a sleek and fresh interior with seating for five, the new Civic has enough space to load up all your friends and cargo with ease.
A spacious cargo area allows you to pack up all you need for your next trip while preserving leg room for passengers. The Civic's rear fold-down seats offers quick trunk access as well as making it easier to load larger cargo items.
The 2023 Honda Civic: Redesigned and Ready to Go!
The 2023 Honda Civic has been completely redesigned and features a sleek and sporty design with a multitude of new and improved features. Clean lines, roomy, yet compact, the new Civic sedan is ready to go wherever you want to take it.
Drive through the curves of Anderson, South Carolina while enjoying the luxurious interior cabin and fun driving dynamics of the 2023 Civic. View our inventory today and schedule your test drive at Piedmont Honda!
2023 Honda Civic Sport Sedan HFS Loyalty Lease
$269 lease per month for 36 months. $3,399 due at signing.
Offer only valid 3/01/23 through 5/01/23.
2023 Honda Civic Sport Sedan Featured Special Lease
$279 lease per month for 36 months. $3,599 due at signing.
Offer only valid 3/01/23 through 5/01/23.
* Indicates a required field