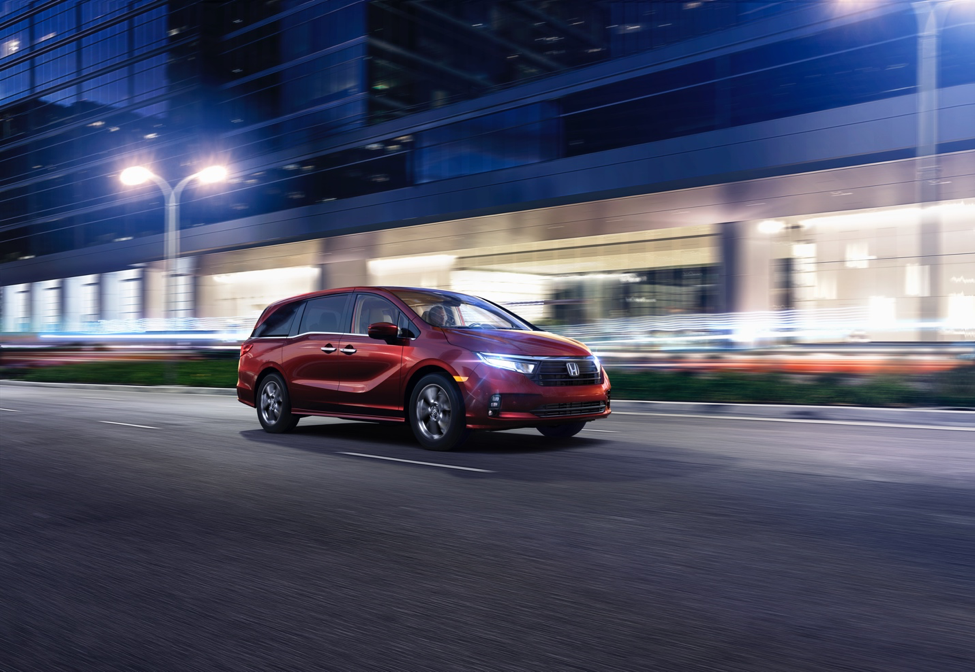 Take on Any Adventure in the Honda Odyssey
The all new 2022 Honda Odyssey is here and ready to take on all of life's adventures with you! This minivan is the future of all family outings. Seating a total of eight, nobody will have to sit the next car ride out. With a sturdy and sleek design, the Odyssey takes you anywhere through any terrain and in style. New advanced exterior features like LED lights that illuminate the road ahead, powerful sliding doors that open up wide, and nineteen-inch wheels that keeps it standing tall above ground put the Honda Odyssey several steps ahead. 
Impressive exterior features paired with luxury interior features like a high-tech center console, advanced seating arrangements, and the option for a huge amount of cargo space make the 2022 Odyssey the obvious choice for a family minivan! Load up your family and your luggage, connect, kickback and enjoy the ride.